Enjoyed a stroll around the Sunday market and around Bricklane, in London's Eastend. Bricklane on Sunday is wild, you'll find loads of vintage shops and people hawk'n anything and everything they can.. Apparently this stems from an old 'by law' that states you can sell stolen goods between certain hours on Sunday. Ever since.. people just bring all kinds of shit on Sunday and lay'n it out for sale..
1) Actually found that cassette sticker that we posted a while ago. 2) Ill record shop, soo many goodies could cause a person to spend all their money..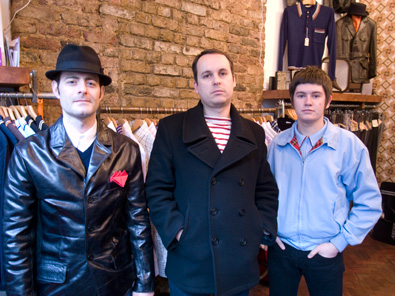 1) Rude boys at mendoza's. 2) Ska ska ska…1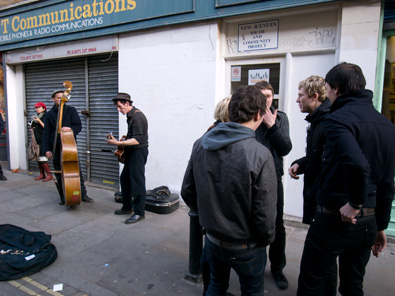 1) These guys were kill'n it and by the looks of it they might have been still hung over from last night. Haller. Voice's was raspy, and the tunes were funky.