The new WeHo Wednesday night hot spot.. Crown Bar….
Met up with Joel Madden, Nicole, Tal and Carey Hart..
Peep the vultures outside.. there were probably 15+ paparazzi out side in waiting.. It was even funnier inside, ummm I would say it was 17 to 1 girl to guy ratio..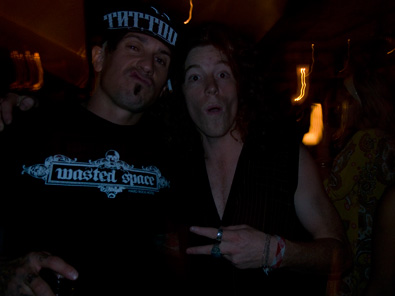 1) Carey Hart, Tal 2) Carey Hart(1st guy to bust a back flip on a 250motor bike..), Shaun White(Triple threat Pro. Snow,surf, and Sk8)