Got a message from my home girl Jacie at Nike.
She had an extra two tickets to the Lakers (2010 Back to Back Champions) season game opener against the Houston Rockets,
which also entailed the championship ring ceremony and the raising of the 2009-2010 championship flag.
It was an awesome game!  We came from behind for the clutch win in the fourth quarter.  High fives all around.
Final: Los Angeles Lakers 112 – Houston Rockets 110
Bless your heart Jacie.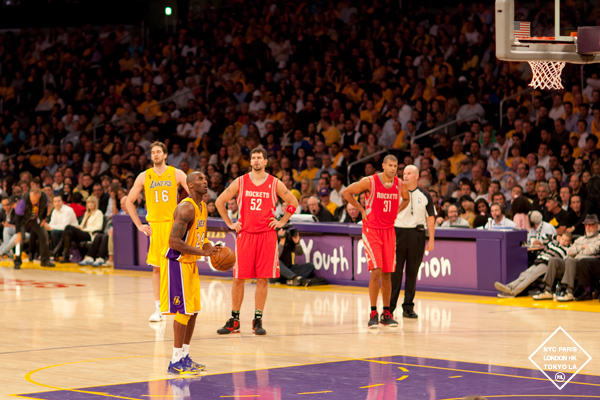 Going to a Laker game is always exciting and sometimes a little funny..
Where else can you watch world championship basketball and be able to see, Jack Nicholson, Denzel Washington, Leonardo DiCaprio, Arsenio Hall, Polow da Don, Penny Marshall, Justin Bebier, Jaden Smith, dude from Entourage (insert laugh), Paul Rodriguez, the list goes on……
(all whom were at the game.)