Last night was the welcome home DJ AM benefit concert (in benefit of the families from the plane accident) at the Avalon.. CUT CHEMIST, MIXMASTER MIKE, straight tore it up like no other….Last time I saw Cut Chemist was for the Product Placement (follow up album to Brain Freeze) tour.. These two and a few others out there are more than Dj's they take DJ'n to an art from.. where they become musicians… They killed it..
So many people came out to support, the place was paced..UFFIE & DIRT NASTY, MARK RONSON, STEVE AOKI, MOMJEANS, DJ VICE, DJ HOMICIDE, DJ SPIDER, JUS SKE, GRAHAM FUNKE, STONEROKK, MARSHALL BARNES, DJ FASHEN & MIKE B, RICK ROSS, JOE HAHN, MELO D, RHETTMATIC and many many others….  It was nice to see the community coming together…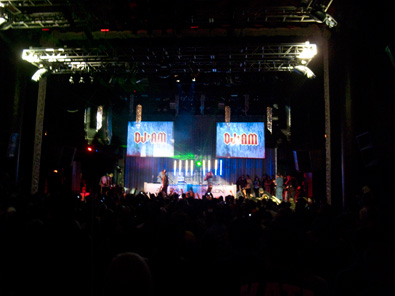 1) Cut Chemist 2) Rick Ross..