Alicia Keys: Santa Barbara Bowl.
So fly,, So fly..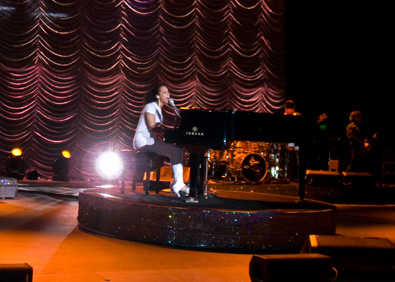 I was bugg'n out when I went up to where they were selling concert tee's, posters, and programs..
I saw a poster and a tee with Alicia Keys wearing our red cassette jeans ….. Hello.. So fly… So fly..
Thank you for the Tickets. We're huge Fans!