We really like blonde redhead! We were really happy to find out that Blonde Redhead was going to perform on national television.
They gave a very cool performance on live television performing their title track 23 on Conan.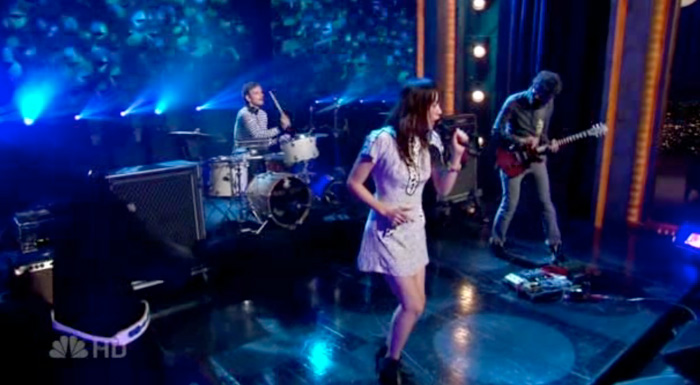 From Left to right. Simone Pace, Kazu Makino, and Amedeo Pace.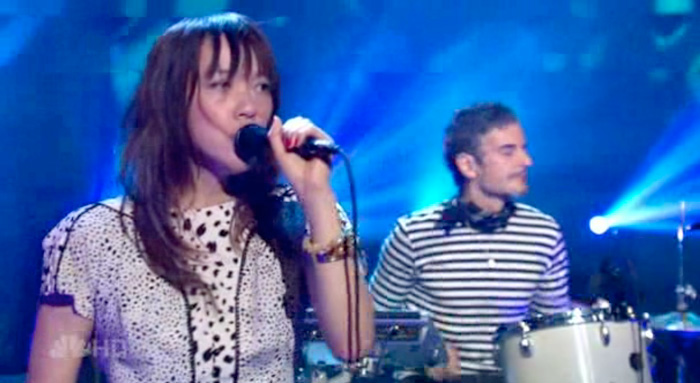 Wholy moley Simone rock'n cassette.
Our mercerized striped long sleeve, cassette jeans and our Bandanna.