The day of torrential down poor…
Claudine was sooo kind to let us to use her Stylist Closet/ Specialty Boutique Caravan (91st and Park)..
For the next 40hrs we used Caravan as HQ to work out the run of show..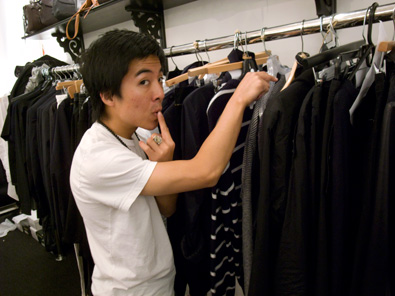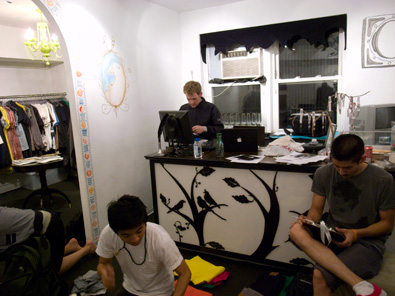 1)Ant having fun…2)Ant, Josh, Jae
While we were indoors working out the cadence of the models and outfits, Josh took Ant and Paul on a scout that they will remember for a long time.. I could only imagine what it looked like out in the streets.. While at Caravan I happened to open the door and it was coming down like uncle Noah just had built his Arc.
After we did what we could for that day we packed it up sorta early (9:30pm).. and headed down to Dressler's in Brooklyn for a nice dinner before the day of the show..