Rickey Kim and Sky told me to roll over to Fruition which is one of the coolest stores if your looking for vintage gucci knock off's swapmeet sweaters, offical spike lee's "do'n the butt" puffy print sweat shirts.. While we were there we met up with a bunch of ny heads then headed over to light. The pick below reminds of this time while I was at Puma we packed 15 girls and guys on top of each for a drive home after a club in Germany.. I think I still have the record.
1) David of Kangol arm shown, Irving of Major Threat, Ray, and Rickey Kim. 2) Shana, Tracie, Rickey Kim.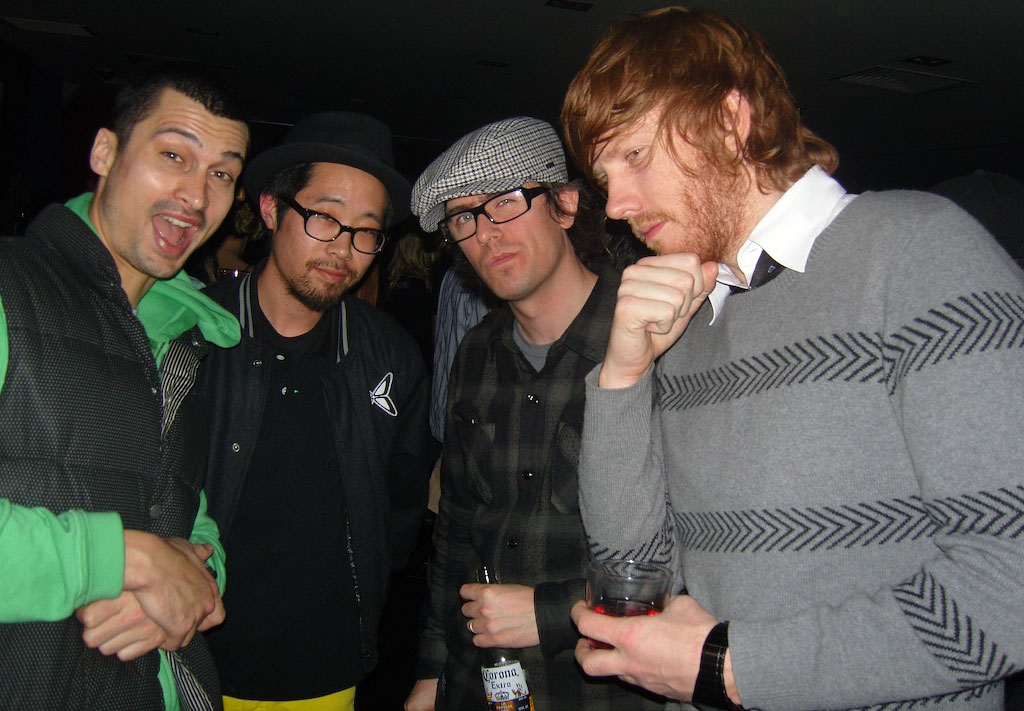 Sky and Rickey Kim of Riottt, David of Kangol, and Jared of Nylon Magazine.
Tracy of Nylon Magazine.