The skate, surf trade show mecca, ASR was this weekend. Jae and I drove down for a evening in down town San Diego. We heard our old buddy Styles was spinning with Just Blaze at the DC :: Ten Deep :: New Era party.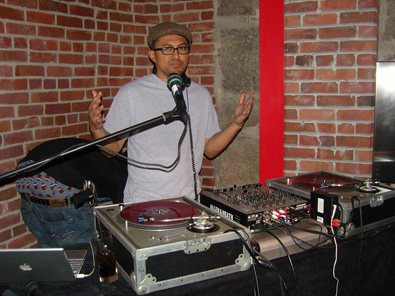 Our girl WendyCity was also down for ASR. We rolled out with WendyCity, Dom from Brooklyn Projects and Arnold from GreyOne to another cool spot down the street.
The front bar had some taxidermy and animal wall paper, with performing bands in the back.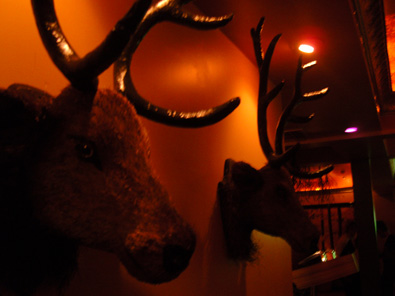 WendyCity knew the line up around town, so after a bit she was like… "Flosstradamus and Stretch Armstrong are spinning around the corner.. "
We like them both.. So we were off to the next spot..
1, 2) Flosstradamus on stage.
1) WendyCity and Strech 2)Flosstradamus wearing cassette in a URB photo shoot.
It was getting late and the crowd was getting thin.. We then headed back to the Ten Deep :: DC :: New Era Jump Off party. It was the only event in town going on till 4a.m.
When we got there it was still just as fun as when we left but with everyone having more drinks…. Good times.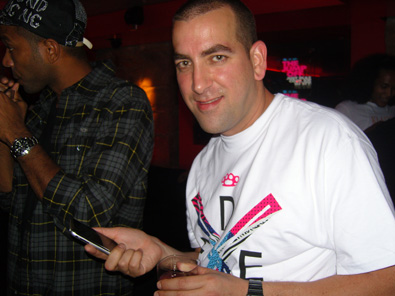 1) Arnold, Dante, Sung, Dom 2) Josh – Ten Deep
1) BJ 2) Miss Lawn, Ari