A huge thank you to W Hotels and Think PR for hosting a viewing of our new campaign and as well allowing us to present a selection of our new collection..
The VIP W Hotels back stage lounge was truly back stage of the tents in Bryant Park.. The W lounge was where VIPs/Celebrities(Justin Timberlake)/Press chilled out between shows with a little champagne and if they so pleased a yummy Pop burger..Here's a few pics..
1), 2) People have'n fun..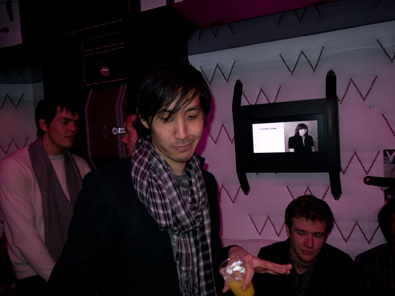 1) Hunter 2) Robert Hamada
1) Rickey and Dee (The Lego Kids as seen on Kanye West and everyone else) 2)Rickey and Dee's fam.
1) Nicely Dressed Press 2) Bronques doing his thing..