CASSETTE DEBUTS SPRING 09 COLLECTION
AT NEW YORK FASHION WEEK
Inspired by winters first thaw and the seasons symbolic new beginnings, the Spring 09 collections embody Cassettes own voyage and growth as a fashion force. After entering the scene with its formidable denim collection, the line has incorporated the fluidity of silk in its tops and dresses. Wovens feature distinctive braiding as straps or on shoulders. Shell buttons, asymmetrical sleeves and Cassettes signature darting also add subtle yet effective touches to linen shirts and tops. Outerwear, from capes to military-style jackets, maintains the lines commitment to uniting functionality with a fashionable aesthetic. While the collections are mostly black and white, T-shirts are emblazoned with new prints, including animal, military seals and a Navajo-inspired pattern using stop, play and pause symbols. Cassettes renowned denim pieces will also incorporate color, particularly cyan, magenta and yellow.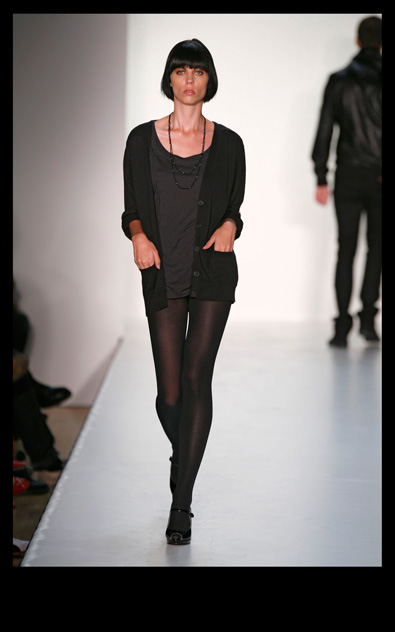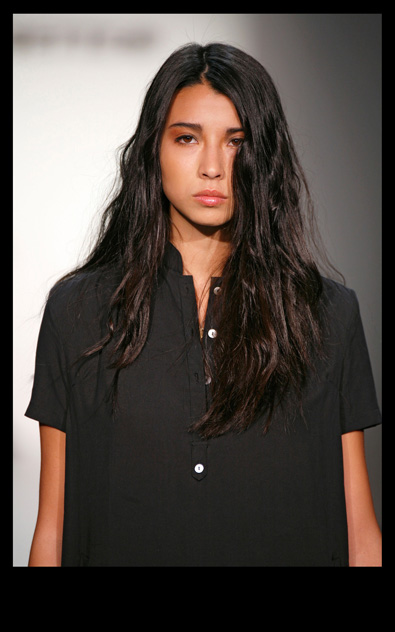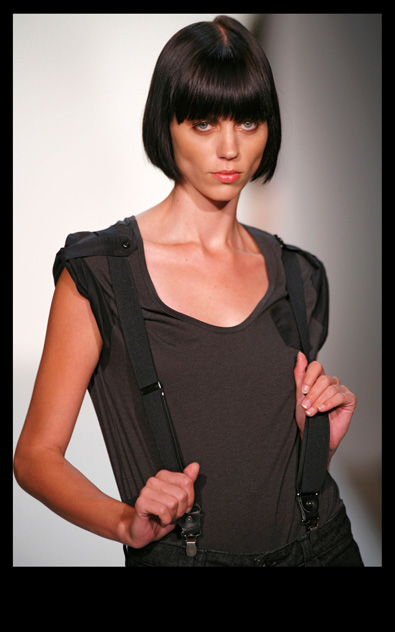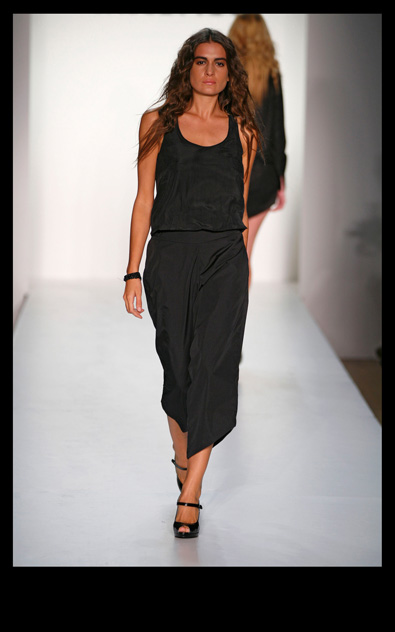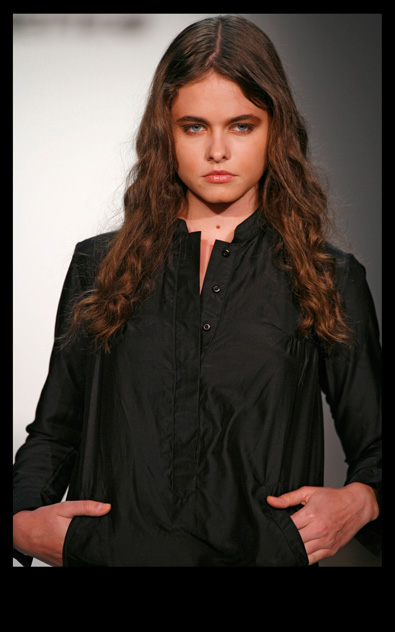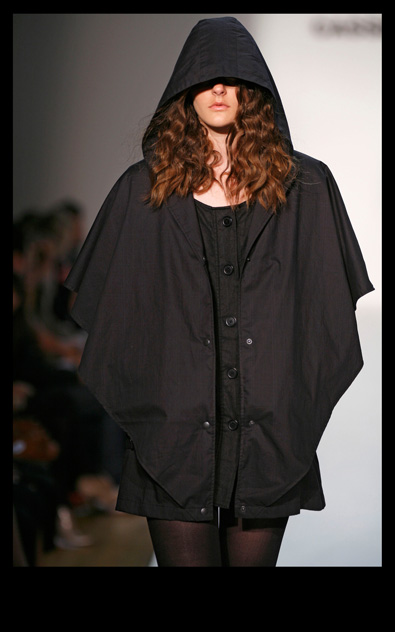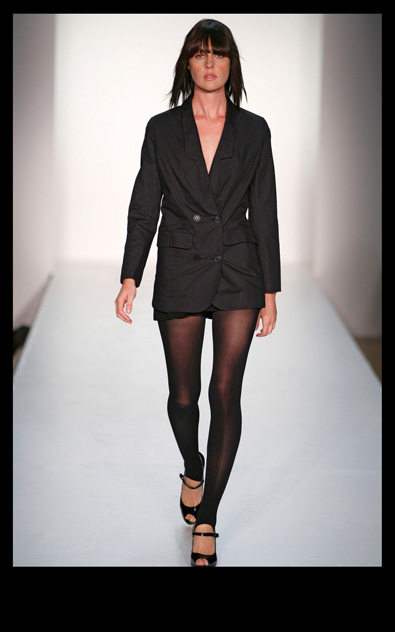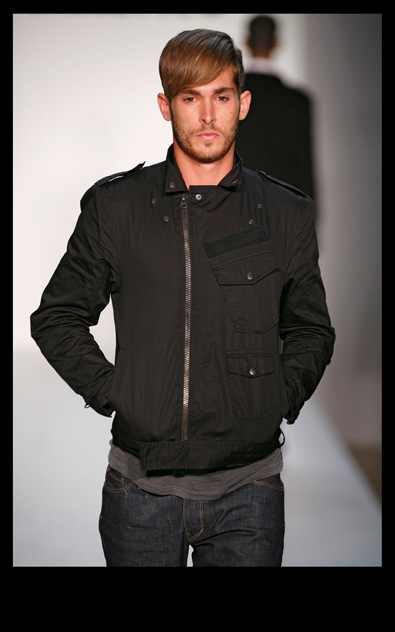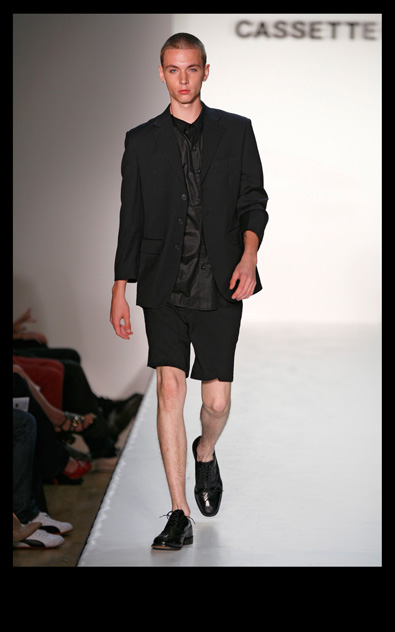 Photo by Thomas Concordia/RunwayResource.net
***********All Looks not represented..