Headed over to the Levis/Fader Fort Compond..  When we got there we saw Hiromi and friends..
We rolled up to the front and saw the longest line in SxSW..(retarded)
Good thing we bumped into Mike last night.. Gave him a text and boo-yeah.. Nothin but love… Mike laced us with staff wrist bands..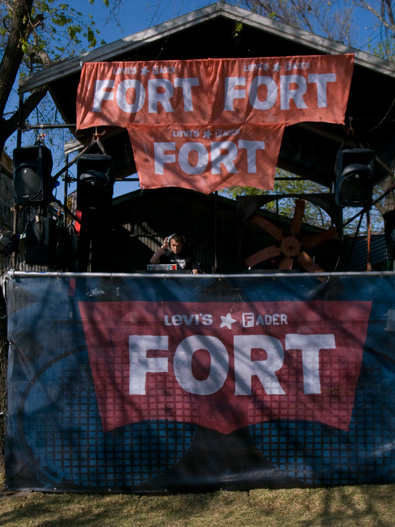 1) Sheppard Fairey 2) Sir Joel Cruz aka Deputy Dawg..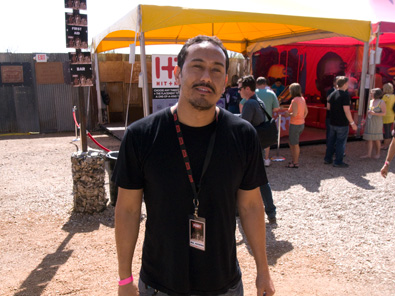 1) Don Jaun-Mike (Hit + Run)
1,2) Jonell Monae